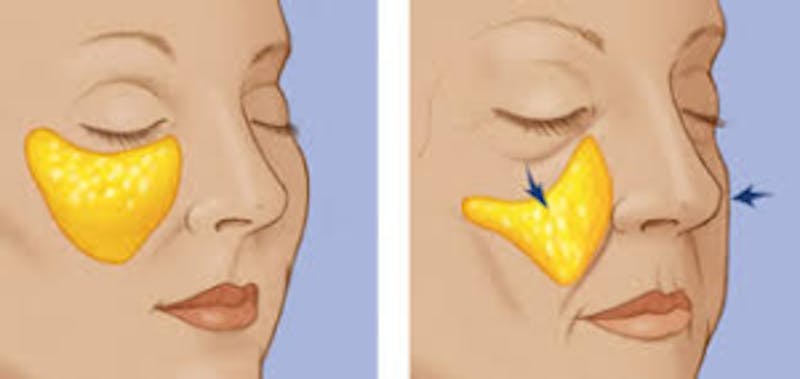 The Secrets to Looking Amazing at Any Age: Part II
At Restor we believe that knowledge is power! The more you know about how and why your skin and face change, the better equipped you are to take charge and age beautifully. We all know that no matter how good we are about wearing sunscreen, eating well, and exercising regularly – aging is inevitable. That doesn't mean, however, that you're stuck having to look less than your best.
It turns out, looking young isn't subjective—there's a real science behind ageing – and it starts with understanding that the aging process is not one thing. There are actually three separate processes that combine to make our faces appear aged, and it is the combination of these three things that we think of when we see age on someone's face.
The Three Parts of the Ageing Process Are…..
1. Lines caused by muscle movement
2. Volume Loss
3. Skin Changes
Knowing that – how do you pick the best treatments for your face? First, you decide which of those three things you want to work on, and then pick a treatment that works for that category. Sound complicated? It's not! We covered lines caused by muscle movement in The Secrets to Looking Amazing at Any Age Part I, and we'll cover Skin Changes in The Secrets to looking Amazing at Any Age Part III, but in this post we will talk about volume loss.
Volume Loss: Hollows and Folds in your Lower Face
Have you ever looked in the mirror, put your fingers on your cheekbones and tried to pull your skin up and back and thought "What can't it just stay like that?"? Of course you have – we all have. As we age we lose the subcutaneous structures along our cheekbones and under our eyes that normally act as "scaffolds" that hold our skin up. As we lose these structures our skin "slumps" down our faces, leaving hollows under our eyes and causing folds around our nose and mouth.
This is Volume Loss – the second part of the aging process. While our upper face is made primarily of muscle and bone, the structure of our lower face is maintained by – and I swear this is the real medical name – fat pads. As in "malar fat pad", "preauricular fat pad" etc. Putting aside the weirdness of the name – as we age, these fat pads get thinner and smaller, and slide down the face under the influence of gravity, which, let's face it, has never been our friend.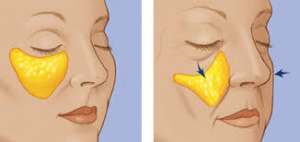 Look at the picture above. In the picture on the Left you can see the face of a woman in her 20s. The fat pads along her cheekbones are full and high – which makes her look young. Now look at the picture on the Right. You can see her structural fat sliding off her cheekbone and getting thinner, leaving hollows under her eyes and creating lines around her nose and mouth.
Volume Loss: The Solutions
So how can this be fixed? While loss of volume and structure is inevitable, there are two basic ways to combat it: replacing and regrowing your lost volume. There are pluses and minuses to both approaches – but here are the basics.
Replacing the lost volume in our lower faces is where Fillers (Juvederm, Volume, Restylane, etc) come into play. They are used to rebuild the lost volume in our lower faces, restoring the facial structures that we enjoyed in our 20s. Fillers can be used to create contours such as cheekbones and chins, fill in hollows, (such as those under our eyes, or under the corners of our mouths), or lift the skin up and back to remove lines caused by the structural fat pads slipping (such as the lines around our nose and mouth). Fillers shine when they are used to lift specific lines, or create contours, and their biggest benefit is that they are fast (you see results immediately). Fillers are weakest when being used to lift large areas of hollowing – such as those under the eyes, in the temples and under the cheekbones. Luckily, that is where regrowing our own volume works the best!
Regrowing lost volume is newer technology, but it is very exciting! The idea here is to use your body's own tissues to naturally regrow and reform the shape that your face has lost. Fat (which has to be taken from another part of your body using liposuction) and PRP (Platelet-rich Plasma) which comes from your own blood are the two main tools that are being used to recreate youthful contours in your lower face. The most impressive things about this technique is that it is totally natural, and since it comes from your own body, it is remarkably safe. Using PRP, Stem Cells or Fat Transfers works wonders when we need to gently lift a large area of hollowed-out skin – such as under the eyes, in the temples or under the cheekbones. These techniques, however, require some patience – because growing your own new volume takes 3-6 months.
So in conclusion – keeping age at bay is simple, and follows some simple rules. In this post we covered – Volume Loss. Read The Secrets of Looking Amazing at Any Age: Part I and The Secrets of Looking Amazing at Any Age: Part III to learn about the rest of the aging process. And remember to follow these basic rules: to keep looking your best you need…
• Muscle control for your upper face – Botox being most common
• Volume for your lower face – either through replacing or rebuilding your lost structure.
• Skin treatments to regenerate your lost collagen – resurfacing Lasers, microneedling and PRP
• Skin treatments to remove any brown and red spots –IPL lasers and good topical home care
Not sure which tool is the right one for you? Come in to Restor for a complimentary consult!
Learn more Volume Restoration
See Before and After pictures of Volume Restoration
Book an appointment